---
---
We love ALL drums and drummers! Having played for over 60 years myself, I love to share what I know with as many people as are interested. If you are seriously interested or even curious about drumming and learning more. Get in touch today! info@drumconnection.com
---
October 19, 20, 21, 22, 2023 - 4 Days of Workshops with both masters: Sayon Camara & Mamady WADABA Kourouma. Both masters apprenticed with Famoudou Konaté. The two top djembe/dunun teachers in the United States today. They know the music of the Malinké. Take one or all 4 days for the full experience. (Preference will be given to those taking the full wksp series.)

Our HandDrumming Classes on djembe and the African bass drums called 'dunu' contain the best in true African instruction on these instruments. Whether taught by me or my teachers (taught by me), you are guaranteed the best in hand-drumming instruction that is highly about the fun of learning. 
• Brookline Adult Ed Hand Drumming Classes
Sept 19, 2023 - Nov 7, 2023
(8 - Tuesday Sessions) 7-8:30 pm
Rental drums available.
---
September 15 - November 3, 2023
(8-week Fridays course) @$179.- 
Djembe rentals available.
Munroe Center for the Arts, Lexington, MA
---
All drums and cases available now! We have full size professional djembe from $395.- on up. I play the $475.- djembe in my Friday class as it is lightweight and sounds so good! I welcome you to listen to my advice during your selection process. We will get you the perfect djembe to address all of your wishes and needs. Other professional djembe are $525.- $575.-, $600 & $750.- for a Wadaba djembe. Dunun (bass drums) available singly and in sets - Full-Size and Compact Sets!
Appointments only: Sunday evenings 6 - 7:30 PM. 
If you are outside of New England or can't stop buy our place, we can talk you into the correct djembe on the phone or email and ship the best djembe for you! Guaranteed! (Customer pays shipping) You should have the right djembe for you within a week! Order TODAY! 617-686-6080 info@drumconnection.com
MANY happy customers - largest supplier of African drums in the Northeast!
---
Djembe Full Size - Hardwood from Ghana
Top quality Djembe made for me in Ghana. Solid hardwood and really nice sound. I'be been playing a djembe like this in all my Friday classes. It sounds and plays that good. It less expensive than the others! You will LOVE your DrumConnection Ghana Djembe! :)
Price: $425.- cases are extra if needed.
In Stock
Shipping Time: 1-3 days1
Beautifully Hand Carved GREAT sounding djembe
These dark/hardwood djembes are highly sought after for their mid-point selling price and the incredible sound and not heavy! Under 20 lbs some under 16 lbs. Goatskin of high-quality. We will get you the sound you're looking for!
In Stock
Shipping Time: 1-3 days1
---
At DrumConnection, we take the deeply rooted, 'genetic connection' humans have with music and combine it with the time-honored traditions of drumming and dance of many cultures. For the past 42 years, our main focus has been on African drumming of the 5-7 djembe/dunu specific countries and the rhythms, people's lives, close friendships & the school we formed of West African drumming over 39 years ago for those at all skills and experience levels.
Increasingly, the djembe and dunu of West Africa, have taken a huge leap forward in the US. It shows up in school systems for the kids and now in major Music Schools. We take all that seriously and have fun & enriching drumming classes and workshops. Join us! Learning to play djembe well can be fun and easy!
---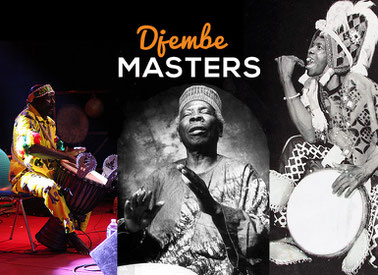 Register below:
• Friday Djembe/Dunun classes with Alan will continue after a short break and start up again September 15 at $25.- per class - drop in, or sign up for the semester at $179.- we're there! Bring drum or rent! Rentals that you take home with you are at $75.- for the whole semester. (you may deduct your rental from the purchase of the drum or other drum. Practice! :)
Read all of the details below...
---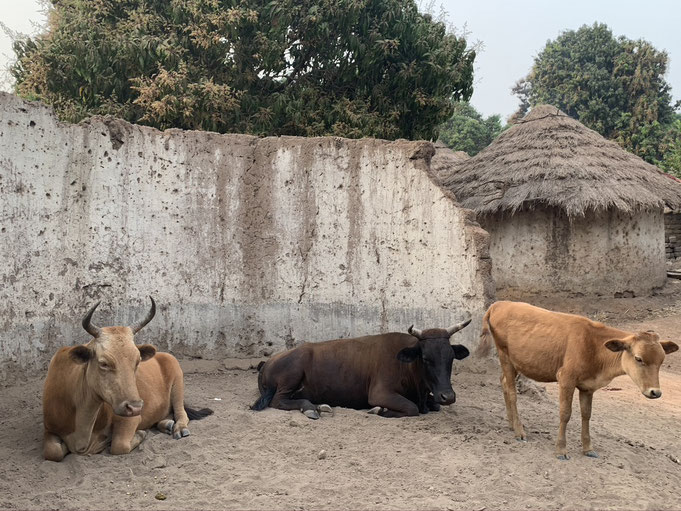 ---
---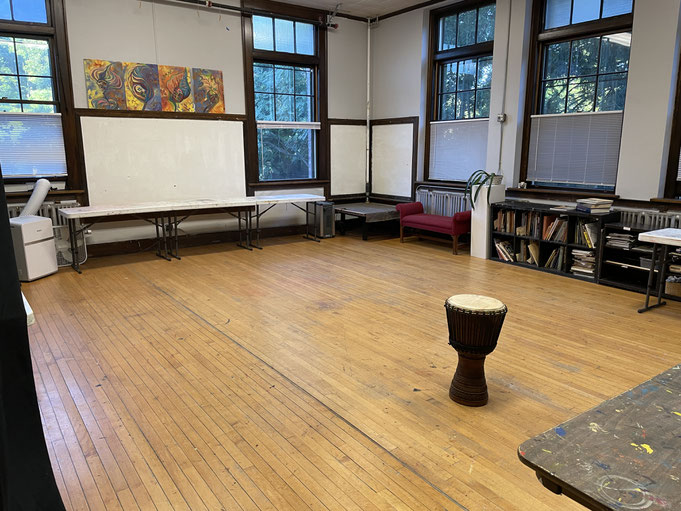 We have extra drums if you don't. Let us know if you need a djembe and we'll try to get one to you.
Drums!
If you contact us soon, you can also purchase a djembe and get it in time for class.  We have them made in Guinea, West Africa and put the skins on ourselves in the  DrumConnection Workshop.
Our Friday Night Djembe/Dunun Classes
This class attracts people from all around the world on our on Zoom classes or better, in person on Massachusetts Ave. Lexington, MA. Also, you may join us on Zoom for this class, on computer, tablet or phone. And we can recommend someone in your area or country where you can get the perfect djembe locally.
Contact me for discussion on what we make and what is best for you in price, size, and current ability. 617-686-6080
---
---
We are off to Africa in Oroko, Guinea for over 4 weeks of village drumming on djembe and Dunun and Cora and more! This will be a join venture between Wadaba (Mamady Kourouma) and DrumConnection.
If interested, and for all the information, please contact me as soon as you think of it! alan@drumconnection.com or...
617-686-6080
---
Using Guinean goat and cow skins and traditional methods, we will make your drum like new or really, better than new! We also can repair dunun, (djun-djun), doumbeks, congas, bongos, etc. Call or contact us. Check our checklist for drum repair. Let us make your musical instruments better than new! Yes, your djembe will sound and play much better than new!
DrumConnection brought these young women to Boston but their drums were held at the airport! I got an emergency call from my friend Mustapha "the situation - lack of djembe and dunun (and the concerts scheduled at Harvard's Sanders Theater, that night so what you see and hear above are DrumConnection, made in Guinea, djembe and dunun played by members of Nimbaya! Women Drummers of Guinea! Awesome job by my staff to get this to happen!
---